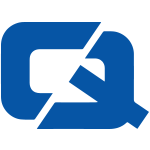 The latest type of mirrors could improve the driving experience for haulage insurance customers, it has been suggested.
A new directive introduced by the EU stipulates that some vehicles over 3.5 tonnes are required to have suitable mirrors fitted to them.
Geoff Dossetter, director of external affairs at the Freight Transport Association (FTA), said: "The new generation of mirrors considerably improves the lorry driver's field of vision and reduces blind spots, to the benefit of himself and other road users."
In the past, lorry drivers have been involved in accidents with pedestrians, cyclists and motorcyclists who have been unseen, Mr Dossetter explained.
Even with the introduction of new mirrors, road users ought to "take the utmost care when in the vicinity of heavy lorries", he advised.
The FTA has launched new guidance to assist drivers in their understanding of the new rules on mirrors.
Its members currently operate more than 200,000 goods vehicles.