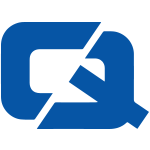 Haulage insurance customers in Northern Ireland may be set to benefit from the construction of a new dual carriageway.
The Freight Transport Association (FTA) has welcomed the news that the regional development minister Conor Murphy has announced plans to build the carriageway on the A26 between Ballymena and Ballymoney.
According to the association, improvements to the A26 have been needed for some time to improve transport efficiency.
Tom Wilson, regional policy manager for the FTA, said the organisation was looking forward to the project's completion.
"A growing economy requires a roads network up to the job and the ever increasing delays on this route, which carries 18,000 vehicles per day, have not been acceptable," Mr Wilson stated.
Northern Ireland's new road will bring environmental and safety benefits, as well as helping to boost the economy, he added.
The FTA claims to represent the interests of 12,000 companies, while its members operate more than 200,000 lorries and a million vans.