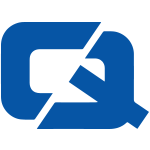 The government is planning to introduce new universal speed limits for heavy goods vehicles (HGVs) in a bid to make the system simpler to understand.
Under the proposed new laws, all HGVs weighing more than 3.5 tonnes would be limited to travelling at 60 mph, regardless of whether they use speed-limiting devices.
The rulings would also prevent lorries weighing between 3.5 and 7.5 tonnes from using the right hand lane of a motorway with more than three channels.
According to the Department for Transport, these measures are designed to clear up ambiguities which allow older vehicles without speed limiters to drive faster than newer models.
Road safety minister Paul Clark said: "We want to provide clarity for everybody … as well as making sure that there is a level playing field for those operating in the bus, coach and road haulage industry."
Last month, hauliers were also reminded by the Health and Safety Executive to remain safe and legally compliant by ensuring their loads are sufficiently restrained.
ChoiceQuote – the #1 for haulage insurance