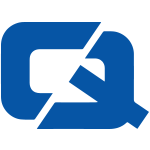 Van and light goods vehicle drivers can pick up tips from a new handbook from the Freight Transport Association (FTA).
Haulage insurance customers could be interested in the 78-page guide which includes advice on legal issues and daily vehicle operation.
Topics on speed limits plus theft prevention and a pull-out guide are also included, which shows a daily walk around check drivers can make.
The FTA's head of automotive and leasing Lawrie Alford said: "The new publication provides anybody driving a van with need-to-know information in order to keep them safe and legally compliant."
According to the association Department for Transport accident statistics show the van is the safest vehicle on UK roads.
On a distance comparison vans are involved in just 24 accidents per 100 million vehicle-kilometres, compared with 67 accidents per 100 million vehicle-kilometres for cars.
The FTA is one of the UK's largest trade associations with around 12,000 companies on the books.
Its members drive more than 200,000 lorries and one million light vans on the country's roads.