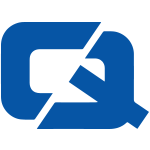 Haulage insurance customers in Northern Ireland may soon benefit from plans to develop the region's road network.
In the Northern Ireland assembly, transport minister Conor Murphy spoke of plans to invest heavily in roads.
Welcoming the news, Tom Wilson, head of policy for Ireland at the Freight Transport Association, said the organisation had been pressing for a large section of the A8 single carriageway between Belfast and Larne to be widened.
Mr Wilson explained that the route is used by a large number of haulage drivers and plans to make it a dual carriageway will make it safer and more efficient.
"This project will see the completion of the final piece of dualling on the Eastern Seaboard Corridor, which will result in a significant and welcome improvement in the accessibility of Larne port," he remarked.
FTA members currently operate more than 200,000 goods vehicles, representing nearly half of the UK's entire fleet.
The organisation aims to represent the interests of transport organisations that carry goods via the road, rail network, sea and air.
Visit the #1 Private Hire Taxi Insurance page