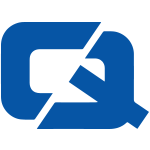 A number of fleet vehicles in London – potentially including those with haulage insurance – may not be ready for the introduction of the Low Emission Zone.
This is according to the Freight Transport Association (FTA), which has expressed concern that up to 10,000 vehicles in and around the capital may not yet be compliant with the regulations.
Especially heavy vehicles, weighing between 3.5 tonnes and 12 tonnes, have until July 8th to become complaint, with the zone coming into force on February 4th.
Vehicles found to not meet the required standards will not be heavily penalised at first, with drivers receiving a letter telling them to make their automobiles complaint or face a penalty after 28 days.
FTA's head of policy for London, Gordon Telling, commented: "Londoners are entitled to cleaner air and all of us operating vehicles, whether they are cars, buses, taxis, or commercial vehicles, should do all we can to reduce emissions."
But he added that the scheme fails to achieve more than would be have established by new EU engine proposals.