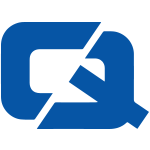 The government has been called upon to limit the amount of fuel overseas hauliers can bring into the UK in a bid to aid British fleet operators.
A proposal from the Freight Transport Association (FTA) has suggested that the current "bring your own fuel" policy for trucks entering Britain from across the channel is contributing to UK companies being undercut by foreign competitors.
The organisation has suggested that implementing a quantity limit on the amount of fuel carried in the running tanks of foreign trucks would help to counteract this, while also making money for the government.
It added that this measure would be particularly welcome given the increasing burden of fuel tax charges faced by British haulage firms.
Simon Chapman, the FTA's chief economist, said: "Each of the parties talks about fairness: here is an opportunity to extend that fairness to British businesses and to shore up Treasury coffers."
This comes after the organisation launched a new guide to European driving last week, which is designed to help UK drivers to comply with the different laws and regulations they will face when working on the continent.
Visit ChoiceQuote for the #1 haulage insurance