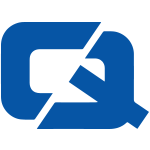 Road data firm Ordnance Survey is set to help hauliers navigate their way to destinations by transmitting data onto satellite navigation (satnav) systems.
The company wants to consult with local government organisations about how it will be possible to put freight route maps onto the devices to help citizens and hauliers – potentially including those with haulage insurance policies.
Tom Satterthwaite, senior product manager for transport at Ordnance Survey, said: "With more HGVs on our roads than ever before, we recognise that having lorries and trucks routed down unsuitable roads is a problem for the hauliers, residents and the local authorities."
He added that the company would be consulting with local authorities over the coming months as part of the project and that the firm is also hoping to release road restriction data onto the market.
Back in 1746, one of the first maps was created when King George II commissioned engineer William Roy to undertake a military survey of the Scottish Highlands.