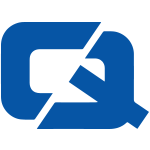 Haulage insurance customers are among those urged by Thames Valley police to be wary of fuel thieves.
Police in the Vale of White Horse issued their warning following several instances of fuel thefts from lorries parked in the area.
Crime reduction advisor Roger Foster said: "With the rising costs of fuel all motorists are advised to pay particular care to keep their vehicles safe."
To avoid becoming victims of fuel thieves, haulage insurance holders may want to follow the advice of the police, which included installing lockable filler caps and parking vehicles in well-lit areas.
In related news, Staffordshire police recently warned against buying fuel that had been stolen.
Dave Twist, north Staffordshire crime reduction manager, urged motorists to "be on their guard" against the sale of illegal fuel, following reports of car fuel tanks being punctured and petrol stolen.
Such fuel can damage vehicles due to possible contamination and repairing such problems can cost thousands of pounds, Mr Twist stated.