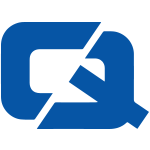 A number of lorries travelling through Stirling, Scotland, were found to have a number of illegal defects by police, haulage insurance customers may be interested to learn.
Central Scotland police were carrying out an operation in partnership with the Vehicle and Operator Services Agency at Craigforth Weighbridge.
Of the 12 lorries stopped, five were given delayed prohibition for small mechanical defects and three were found to have contravened drivers' hours laws.
A further two drivers were given fixed penalties for defects, which may affect their future haulage insurance premiums.
One driver was also given time to repair defects to his lorry.
Meanwhile, Road Transport reports that Rolleston-on-Dove in Staffordshire has seen an increase in haulage traffic due to the use of sat navs.
John Morris, East Staffordshire borough council, said he felt "a bit sorry" for the drivers, but stated that it was "not ideal to have heavy trucks pounding through the village".