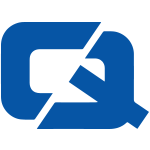 Transport and logistics firms in the UK could benefit from investing in Renault vehicles.
Door distributor JB Kind recently decided to invest in a number of new vehicles for its fleet and opted for those designed and built by the French manufacturer.
Ryan Farmer, transport coordinator at the firm, said its fleet is now predominantly made of Renault trucks.
This, he stated, is because they offer various cost advantages, such as a favourable initial purchase cost and an affordable cost of ownership.
Mr Farmer noted that the fuel efficiency offered by the brand "clinched the deal".
"We chose Renault trucks as they offered greater value for money," he commented.
Mr Farmer added that the company reached this conclusion after looking at every other major manufacturer available in the UK market.
However, commercial vehicle owners may need to make sure they remember the importance of maintaining these trucks.
TyreSafe recently noted that fleet operators are increasingly under pressure to ensure their vehicles are roadworthy.
Visit ChoiceQuote for the #1 haulage insurance