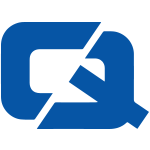 Renault's Premium Lander has been recommended for its performance by the company's newest Scottish client.
Independent timber haulage company PA Laing has invested in a Renault Premium Lander 450 double drive tractor unit to add to its fleet, where it will be used for transporting pole-length timber from the Borders to Carlisle.
Hugh Laing, the proprietor of PA Laing, claimed that the Renault model was selected due to the robust nature of the vehicle, which will prove invaluable for the heavy loads and long distances with which it will need to cope.
He said: "With such an operation we needed a strong, durable vehicle and the Renault Premium Lander fits the bill. The double drive, lighter vehicle gives us increased payload to carry greater loads and increase efficiency."
Last month, Renault Trucks received an endorsement for its range of commercial vehicles from Derbyshire door manufacturer JB Kind, which praised them for their cost-effectiveness and fuel efficiency.
Visit ChoiceQuote – the #1 for haulage insurance