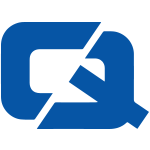 The Road Haulage Association (RHA) and Freight Transport Association (FTA) are allying to lobby the government to take action against rising fuel costs.
A new campaign called FairFuelUK has been launched by the two haulage industry bodies in order to persuade politicians to introduce measures to stabilise the spiralling costs faced by businesses, including aborting the planned fuel duty rise in April 2011.
It will be coordinated by Peter Carroll and is aiming to attract the support of hundreds of thousands of UK drivers.
Although the RHA and FTA stress that the campaign will not include blockading and disruptive action, they expressed hope that its launch will send a message about the need for action.
Geoff Dunning, chief executive of the RHA, said: "The continuing rise in the price of fuel is a major threat to so many of … the small and medium-sized transport companies that form the backbone of the UK road freight industry."
This comes after the FTA met with shadow secretary of state for transport Maria Eagle last week in order to discuss this and other issues affecting the trade.
ChoiceQuote – the #1 haulage insurance page