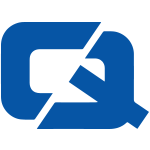 An HGV industry pressure group is joining the fight to persuade the government to help reduce costs for haulage firms.
The Road Haulage Association will join other groups in supporting the fuel price regulator amendment to the finance bill.
It is also teaming up with other groups to demand an essential user rebate for haulage firms in an effort to get discounts for companies that rely on fuel.
RHA Chief Executive Roger King said: "This lobby goes beyond merely seeing MPs and demanding help. This time we can actually focus on a debate about our industry and ask for positive support."
The group will join others to lobby parliament on July 2nd, also the date of planned industry action.
The fuel price regulator amendment is being proposed to offset the increase in VAT receipts received by Government as a result of the rising price of fuel, which firms face alongside haulage insurance and tax costs.
Dedicated campaigning, advice, information and business services specially tailored for the haulage industry are provided by the RHA, which has main offices in Cleckheaton and Peterborough.