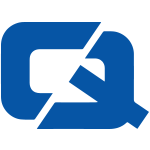 The Road Haulage Association (RHA) has called on the government to do more to provide better parking facilities for hauliers at the UK's ports.
Concerns were raised by the trade body that a recent Department for Transport (DfT) consultation on ports fails to sufficiently emphasise the need for secure lorry parking.
It stated that the current lack of provisions is leading to long queues outside entrances to ports, which in turn is causing delays and inconvenience both for hauliers and for the general public.
RHA infrastructure manager Chrys Rampley therefore stated that the government's National Policy Statement (NPS) on ports should be amended to include parking provision near the facilities, as well as security measures and amenities for drivers.
She added: "Facilities for the industry and its drivers are already sub-standard and improvements must be stated in the NPS as a pre-condition of continued UK port development."
In November 2009, the RHA stated that it will be looking to work together with the DfT to improve provisions of secure truckstops across the country.
Visit ChoiceQuote, the #1 for haulage insurance