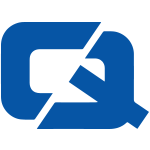 The closure of a major truck park near Glasgow in order to build a new Tesco superstore has been criticised by the Road Haulage Association (RHA).
Tesco has shut down the Europa Truckstop in Lesmahagow near junction 10 of the M74 several years earlier than the RHA had expected, as it plans to commence construction of its new store later in 2010.
In doing so, the area loses out on a site which provided parking space for up to 140 heavy goods vehicles.
The RHA's head of policy Phil Flanders told RoadTransport.com that the truck stop's early closure is an unwelcome surprise which takes away a free parking resource that many cash-strapped hauliers were dependent upon.
He said: "It's the same all over Scotland; there's not enough truck parking and not enough demand to make something commercially viable."
The RHA wrote to the Department for Transport earlier this month to express concern about the quality of truck parking facilities in the UK, suggesting they are not currently secure enough to deter crime against haulage firms.
Visit ChoiceQuote for the #1 haulage insurance