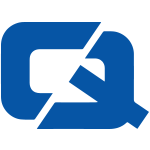 Government plans to raise fuel duty on April 1st 2010 have been met with criticism from the Road Haulage Association (RHA).
The industry body has stated that the planned increase of 2.5 pence per litre will prove extremely damaging to hauliers, given the relatively high rates of tax which UK businesses already pay compared to those in Europe.
Geoff Dunning, chief executive of the RHA, accused chancellor Alistair Darling of unfairly penalising the haulage industry as the government attempts to reduce defucits and regain stability.
He highlighted the important role played by hauliers in supporting the wider UK economy and called for an end to price hikes on diesel, the commodity on which the sector relies.
Mr Dunning said: "We need a chancellor who is prepared to listen to and help this industry, not one who seems hell-bent on driving it off the road completely."
This comes after the body last month stated that better parking provisions are needed at the UK's ports in order to reduce the delays and inconvenience that many drivers are currently facing.
Visit ChoiceQuote, the #1 page for haulage insurance