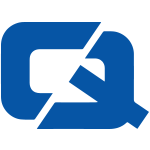 A hauliers' group has welcomed a new range of sanctions for trucks planned by the Department for Transport.
Ministers are proposing practical penalties for offences involving foreign-registered vehicles and new powers allowing officials to immobilise trucks found to be breaking the law.
The Road Haulage Association (RHA) said the scheme should be introduced "as soon as possible".
RHA chief executive Roger King said: "While the government says it is 'working towards' starting the scheme in April 2009, it stops short of making a firm commitment."
He added motorists, haulage firms and logistics companies would want to see no further delays with the scheme.
Industry bosses will hope the rules improve safety on UK roads and lessen the chances of companies having to make claims on haulage insurance policies.
Last month the RHA welcomed a report from the Transport Select committee saying high fuel taxes paid by UK haulage firms were unfair and required action from the government.