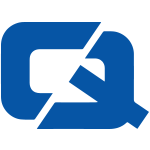 A report in to the state of the A12 between London and the east coast has been welcomed by the Road Haulage Association (RHA).
Considered by some to be the UK's worst road, the A12 is currently categorised as being "of regional importance".
The independent inquiry made 28 recommendations to improve the major road, including a ban on HGV overtaking and new speed limits, haulage insurance customers may be interested to know.
Chrys Rampley, manager of infrastructure at the RHA, said the consensus of opinion seems to be that the A12 is a "difficult road" and new "development pressures" from housing and employment growth in Essex are expected to create additional problems.
"We are encouraged that the commission believes this vital link to the east coast should not be managed ad hoc or improved in a piecemeal way but rather that there should be a proper route management strategy," the expert stated.
The RHA campaigns and provides information and advice tailored to the haulage industry.