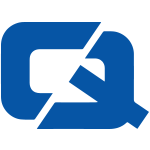 Hauliers in the Moray area have called on the council to maintain investment in road maintenance in order to help struggling businesses.
Transportation companies have reacted with dismay to proposed council plans to cut its maintenance budget by £400,000 as part of a cost-reduction initiative.
A number of firms told the Press and Journal that this plan is likely to increase the financial burden placed on lorry owners, who will be forced to spend extra to repair damage done to vehicles by dilapidated roads.
Iain Grant, transport co-ordinator of Ballindalloch haulage company A&F Grant Ltd, added that lorries are unusable while they are being repaired, costing companies even more.
He therefore stressed that "urgent" work was needed on the roads in order to alleviate this problem.
This comes after the Scottish National Party last week called for fuel duty in Scotland to be reduced in order to encourage strength in the haulage industry.
For the #1 haulage insurance, visit ChoiceQuote