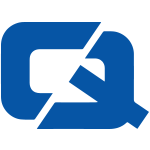 Welsh haulage firms are seeing their financial stability jeopardised by the tolls levied on those crossing the river Severn bridge, according to an industry body.
The Freight Transport Association (FTA) has criticised the Welsh Assembly Government's ongoing lack of action on relieving this burden, which it says "beggars belief".
It highlighted the repeated calls from industry bodies to reduce the bridge toll, which it claims to have cost companies tens of thousands of pounds.
Ian Gallagher, FTA's policy manager for Wales, particularly criticised deputy first minister Ieuan Wyn Jones for his failure to intervene on behalf of hauliers, expressing concerns that this will be particularly damaging due to the recession.
He said: "We are very disappointed that the disproportionate cost burden imposed on companies doing business in Wales is not on the Assembly Government's political radar."
Last month, the trade association welcomed a new initiative to establish a national parking strategy for lorries, which it believes will offer solutions to a long-standing problem.
For the #1 haulage insurance, visit ChoiceQuote