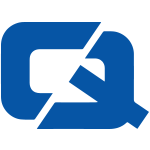 A study claiming that it would not be worth having a database of foreign freight vehicles to enhance UK road safety has faced opposition from the Freight Transport Association (FTA).
The study, conducted by the Department for Transport, has highlighted that such a database would not significantly enhance road safety or cut wear and tear on British roads.
But the FTA has said that the information would help the Vehicle and Operator Services Agency (VOSA) in making safety checks on foreign hauliers – potentially including those with haulage insurance.
"The department and their consultants seem to have got their decimal places wrong and the report appears to undercook the benefits by several orders of magnitude," commented Simon Chapman, FTA chief economist, to RoadTransport.com.
"Police and Highways Agency experience is that foreign vehicles running in an unroadworthy condition and with drivers who are over their safe driving hours regularly slip through VOSA's net and as a result are causing accidents on a daily basis on the UK's roads," he added.
Earlier this month, the FTA stated that the freight industry has been let down by the failure to develop a national policy on lorry parking.