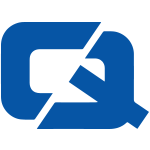 A new text-based crime prevention scheme is being launched which is aimed at helping truckers recover stolen vehicles.
The Freight Transport Association (FTA) is teaming with online community TruckersWorld to launch the Truck Theft Text Alert, which involves details of stolen vehicles being sent to drivers' phones.
Once they have the information, they can then be on the lookout for the missing HGVs and report any sightings to the police.
Jo Tanner of the FTA expressed confidence that the scheme will encourage truckers to work together with the police to combat the rising threat of theft faced by hauliers.
She said: "Truck Theft Text Alert will hopefully not only help in the recovery of losses but also put thieves off altogether."
This comes after the FTA earlier this week called on the government to improve the UK's road network to make it more usable for HGV and commercial vehicle drivers.
For the #1 haulage insurance, visit ChoiceQuote