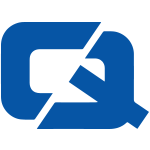 15 May 2013
Transport for London's (TfL's) programme that aims to make lorries safer when it comes to improving the visibility of cyclists has been praised at the London Cycling Awards. The procurement programme has been named 'best London cycling initiative' at the awards.
The initiative was introduced in April 2012 and sees transport companies contracted by TfL install safety measures so as to achieve Bronze accreditation in line with the Fleet Operator Recognition scheme. Drivers are also required to undergo a driving and safety course related to driving in urban areas. Contractors must also fit high-visibility mirrors to their vehicles so drivers are more aware of cyclists.
the initiative was introduced in an effort to reduce the number of road accidents involving cyclists. TfL are now encouraging other companies and London councils to adopt a similar approach by releasing a 'toolkit'.
Around 68 per cent of traffic accidents that occur in London involve a cyclist and a motor vehicle with the vehicle being at fault, according to London borough's Cycling Plan for 2013-2026. The initiative hopes to reduce this number.
Visit ChoiceQuote – for the #1 haulage insurance