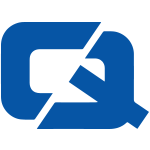 18 May 2012

A Scania lorry has been recovered less than an hour after it was stolen from an electrical engineering company in Kent.
The vehicle was taken from MKE's premises in Kent after a security gate padlock was removed.
A supervisor noticed that the lorry was missing and he checked the security box where the keys were still present.
However, the Scania was fitted with Quartix vehicle tracking, which led to police intercepting it and arresting the driver after it was spotted on the A2 near Cobham.
"This incident just goes to show the value of having such a system in place. The large HIAB lorry is the crown jewel in the fleet of MKE vehicles and represents a significant investment of capital. We estimate we would have potentially lost around £30,000 in revenue waiting while a replacement vehicle was fitted to our specifications," said Shaun Stickings, operations manager at MKE.
Tracking devices can be fitted to a range of vehicles, improving the chances of a quick recovery.
For the #1 haulage insurance – visit ChoiceQuote