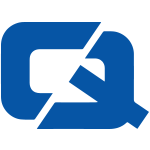 A logistics expert has called for more thought to be put into the way commercial vehicles are used in order to improve their efficiency.
Professor Alan McKinnon, head of the Logistics Research Centre at Heriot-Watt University, has suggested that a focus on improving only the technological efficiency of trucks may be potentially limiting.
Speaking at the Society of Motor Manufacturers and Traders (SMMT) commercial vehicle web seminar, he stated that the industry was unlikely to meet its target of a 34% cut in CO2 by 2020 as a result.
Professor McKinnon instead suggested that reviewing the operational carbon performance of existing trucks could yield "the greatest gains".
Another proposal highlighted during his discussion was the EU's plans to replicate a US Congress study into truck fuel economy, which facilitates the country's grant system for efficient trucks.
This comes after the SMMT in July expressed its support for the government's carbon reduction targets and called for businesses to work together to establish the best way of meeting them.
ChoiceQuote – the #1 page for haulage insurance