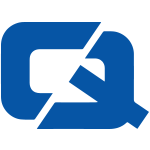 Truck insurance could be more important than ever for haulage companies during the current economic climate, official figures suggest.
Statistics compiled by the Vehicle Crime Intelligence Service showed that the number of thefts from parked large goods vehicles (LGVs) more than doubled last year, while thefts of the lorries themselves climbed by 61 per cent.
The total cost of haulage industry theft is now £1 billion a year, which has persuaded TruckPol, the police intelligence division which deals with freight-related crime, to form a partnership with TRACKER in a bid to help trace and recover stolen lorries.
Stuart Chapman of TRACKER suggested that taking steps to tackle truck crime had never been more important.
"The current economic climate is pushing up the level of freight crime, which in turn puts increased pressure on businesses as they struggle to get through the recession," Mr Chapman said.
LGV insurance policyholders were recently warned by police that the Leicestershire-Warwickshire border along the A5 was becoming a hotspot for thefts from lorries.
Visit the #1 Haulage Insurance page