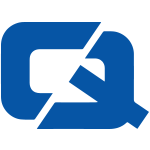 New figures from the Society of Motor Manufacturers and Traders (SMMT) have revealed that truck registrations increased last month.
Haulage insurance customers may have been among those boosting the figures, which showed a 9.2 per cent increase in registrations in July.
The SMMT stated that 4,468 new trucks were registered during this period, bringing the overall total for the year to date to 34,561.
Paul Everitt, chief executive of the society, said: "Strong truck registrations continue to balance weaker performances in other commercial vehicle sectors."
Van registration fell significantly last month, a trend Mr Everitt attributed to financial "pressures" on the UK's businesses.
"We do, however, expect to maintain the overall van and truck registration levels we saw last year," he added.
Earlier this week, British Car Auctions reported that demand for commercial vehicles fell in June this year.
The organisation suggested the quality of available stock may be "partly to blame" for this decline.