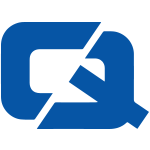 Millions of pounds will be ploughed into providing extra safety checks at Britain's borders as the government cracks down on unsafe goods vehicles.
In news that may be of interest to haulage insurance policyholders, £24 million will be spent on ensuring that trucks set to make international journeys are safe, with checks on heavy goods vehicles to rise by 50 per cent.
Commenting on the plans, road safety minister Jim Fitzpatrick said: "We are determined to clamp down on unsafe trucks."
He stated that in the past two years, enforcement of this kind has more than doubled.
"In addition, we are introducing more effective penalty regimes to deter offenders," he went on.
These will allow the Vehicle and Operator Services Agency (VOSA) to issue fixed penalties and immobilise overseas vehicles if necessary.
Last year, VOSA drew up guidelines for operators on amendments to the European Union's Drivers' Hours Rules and Regulations.