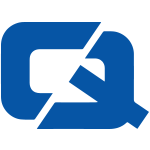 Haulage firms have been advised that Volvo's electronic stability programme (ESP) systems for rigid trucks and trailers could help to improve the safe operation of their vehicles.
The Swedish manufacturer's system involves a computer-controlled infrastructure which is wired to the vehicle's steering, brakes and engine to provide an emergency response which helps prevent trucks from rolling over or skidding.
Volvo claims the system is versatile enough to be used across a wide range of commercial-use machines, including dangerous goods vehicles such as fuel tankers.
Martin Palming, ESP project manager at Volvo, said: "Adopting ESP is an excellent investment for the haulage firm. Simulations of collision scenarios and physical tests with and without ESP show that the system improves all roll-over and skid scenarios studied."
Earlier this week, Volvo stated that it is collaborating on a new traffic communication system called Safespot, which allows vehicles to transmit data on their locations to each other in order to increase road awareness in hazardous conditions.
Visit ChoiceQuote, the #1 for haulage insurance