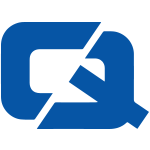 Volvo has highlighted some of the trends and features which it believes will be commonplace in heavy goods vehicles (HGVs) in the next ten years.
The firm has unveiled a new concept truck which embodies many of the advances which it will be working towards incorporating into its vehicle range by 2020.
These include a sleek, spacious and airy interior with touch panel controls replacing the traditional dashboard, as well as a streamlined nose which reduces drag and improves collision protection.
Other features include a conceptual wireless system which allows several trucks to be linked together in an automated convoy, while Volvo is also looking for ways change the rear of lorries to maximise performance.
Rikard Orell, design director at Volvo Trucks, said: "Much of the technology in the Volvo Concept Truck 2020 is already available; other technology needs to be developed."
Last month, Volvo Trucks published its global sales breakdown for April 2010, revealing that it sold 51 per cent more vehicles during the month than during April 2009.
ChoiceQuote – #1 for haulage insurance