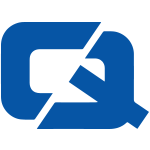 Haulage firms could get better control over fuel consumption and emissions thanks to a product update from Volvo.
The latest version of Dynafleet Online, a web-based tool, is designed to be useful in daily fleet operations and for training focussing on economical and environmentally-friendly driving.
Via the system's environmental report users can see how emissions are affected by the quality of fuel used, allowing haulage firms "the best possible basis" for making decisions.
Per-Anders Grösfjeld of Volvo Trucks said: "With the latest upgrades, we have a powerful tool that offers an even better overview of fuel consumption and exhaust emissions."
Other features allow each driver to transfer their personal operational information from the tachograph to the haulage firm without even getting out of the cab.
The equipment could be of interest to haulage firms looking to minimise rising fuel costs while still paying road tax and HGV insurance fees.
Volvo also manufactures heavy trucks including the FH16 and Volvo FE, designed for regional transportation.