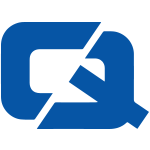 Volvo has outlined intentions to increase its production of lorries and heavy goods vehicles in response to rising demand.
The Swedish manufacturer has suggested that more hauliers are looking to purchase vehicles now that economic conditions have started to improve.
As a result, it has commenced an initiative to up production at its manufacturing sites in Belgium, Sweden and Brazil in order to meet the growing demand.
This comes after a year which saw truck sales tail off considerably, with Society of Motor Manufacturers and Traders figures showing that 39.5 per cent fewer new truck registrations were recorded in 2009 than in 2008.
Staffan Jufors, president and chief executive officer of Volvo Trucks, expressed satisfaction at the signs of recovery but conceded that any upturn is likely to be fragile for the time being.
He said: "We are acting in a very tough competitive market situation, which means that we must continue to focus on our costs and remain aware of the uncertainty of the situation and act accordingly."
ChoiceQuote – the #1 for haulage insurance