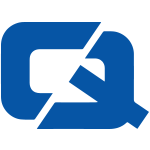 Volvo Trucks has devised a way to reduce accidents and cut haulage insurance costs, by fitting its vehicles with advanced support systems.
The firm states human error is involved in 90 per cent of accidents and aims to reduce this element and so reduce accidents.
Initially the truck manufacturer aims to improve visibility on the road, by reducing the number of blindspots and give help in lane changing, with an 'extra eye' alerting the driver when a vehicle is in the passenger side blind spot.
Lars-Goran Lowenadler, safety director for Volve Trucks, said: "Now we're focusing on accident prevention. Volvo's strategy here is to make things easier for drivers, not to take over the responsibility for their driving."
Another feature used by the firm = is the electronic stability program, which it claims is a world first.
The system helps to stabilise the truck and prevent overturning or jack-knifing, meaning fewer accidents and lower haulage insurance premiums.
According to the AA, Britain's roads are in a poor state of repair, which could be putting drivers at risk.