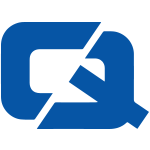 Volvo Trucks has been recognised at a number of recent industry awards for the strong fuel efficiency and environmental performance of its vehicles.
The Swedish manufacturer scooped the Irish Truck of the Year 2010 prize for the 11-litre Volvo FM in recognition of its fuel economy, in addition to its lightweight design and adaptability.
Furthermore, the Greenfleet Awards also named Volvo as the large goods vehicle manufacturer of the year based on the performance of its truck range in terms of reducing harmful emissions.
This is the fourth year in a row that Volvo has been honoured at the Greenfleet Awards, which the company described as "great" news, particularly in the face of the current recession.
Volvo Trucks managing director Goran Nyberg said: "The positive thing for us is that Volvo met the downturn with a refreshed range of quality products."
Earlier this month, the company also announced that it is making efforts to transform its truck cab factory in Umea, Sweden into a carbon-neutral facility.
ChoiceQuote – the #1 page for haulage insurance