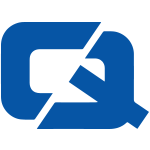 Manufacturer Volvo Trucks has warned heavy goods vehicle drivers to ensure they wear their seatbelt at all times in order to keep themselves safe.
A new international study from the CEESAR research institute has shown that on average only 50 per cent of truck drivers wear seatbelts regularly, despite the legal requirement to use the devices in most countries.
This figure also comes in spite of research showing that fatalities and injuries from accidents would decrease by 40 per cent if everyone wore their seatbelt.
Volvo Trucks traffic and product safety director Carl-Johan Almqvist therefore called on drivers to ensure they do not ignore the reminders that many vehicles display when the seatbelt is not in use.
He said: "The bitter truth is that without a safety belt, you are never going to sit safely inside a truck no matter how much work we have invested in the vehicle."
This comes after the manufacturer celebrated the 50th anniversary of the now-standard three-point seatbelt in August 2009.
For the #1 haulage insurance, visit ChoiceQuote