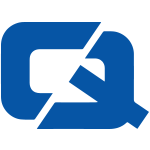 Volvo offers the safest trucks available on the market today, it has claimed.
According to the manufacturer, improvements in the technology used in its trucks ensure that drivers and their passengers are better protected in the event of an accident.
It described itself as a leader in passive safety, meaning that should one of its vehicles be involved in a collision, it has the strength to suffer less damage than competitor vehicles.
Volvo Trucks added that its unique stability systems work to ensure the driver maintains control in hazardous situations on the road, which in turn makes driving one of its vehicles safer.
Traffic and product safety director at the organisation Carl Johan Almqvist commented: "If we add together the active and passive systems, there is no doubt that we can offer the safest trucks available on the market today."
This comes after Volvo recently held an open day in Bardon aimed at developing relations with its commercial van customers.
Visit ChoiceQuote for the best haulage insurance deals