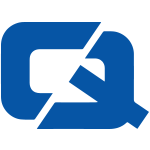 A barrister has built an argument that speed cameras are illegal while defending a client in court.
Barrister Michael Shrimpton's claim is that all types of devices introduced since 1991 should have been approved by the government.
According to the People, the case was built as part of the defence of Stephen Martin before a court in Surrey, after Mr Martin was involved in a speeding case.
Quoted by the paper, Mr Shrimpton said: "It seems around ten million prosecutions, including fixed penalty cases, have been based on unapproved devices."
Road users snapped by speed cameras face penalty points on their licences and fines. Some drivers find their car cover premiums increase while motorcyclists can find motorbike insurance costs also go up after being caught.
Auto Express recently reported figures from the Ministry of Justice show speeding accounts for 40 per cent of all driving crimes.
The magazine said fixed cameras appear to be the most effective method of snaring drivers, with the technology accounting for most of around two million tickets given out in 2006.