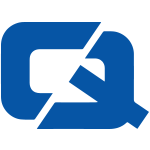 The Motor Cycle Industry Association (MCIA) has suggested that motorcycle insurance holders and other bikers are owed an apology from the Department for Transport (DfT).
David Taylor, chief executive of the MCIA, said that the department should feel "embarrassed" following the releasing of figures that showed just 6.5 per cent of bikers avoid vehicle excise duty (VED), compared with the near-40 per cent that the DfT had claimed in a recent report.
"The DfT should be embarrassed and should apologise to the vast majority of powered two wheeler (PTW) riders who clearly do pay VED," Mr Taylor said.
MCIA's chief executive also claimed that the industry has been saying calculations related to these numbers are deeply flawed for a long time but that the association has been "consistently ignored".
Data released by the DfT yesterday revealed that an estimated 589,000 vehicles in Britain are unlicensed, which equates to 1.7 per cent of all vehicles.
Where "in-traffic" VED evasion was concerned, the DfT suggested this applied to 9.8 per cent of motorcycles.