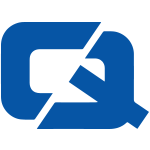 A book released this month aims to document the past and present life and style of UK scooter owners, "warts and all".
Author Ian Grainger is a verteran of scooter rallies and events and has put together the 158-page book as a way of "explaining" the culture to UK motorists.
His work is geared to uncover the life of the modern mod and could make it on to the reading list of many scooter-loving motorbike insurance customers.
Mr Grainger said: "I've been heavily involved in the scene since the 1980s and wanted to share some of my experiences and help to dispel a few myths."
More than 200 original, mainly colour, photographs illustrate the book, which includes interviews with prominent scooterists and also covers scooter racing.
A scooter lover since the age of 13, Mr Grainger now writes for Scootering magazines and even DJ's and organises events for enthusiasts.
The modern scene is typified by the annual August bank holiday scooter meet on the Isle of Wight which sees hundreds of enthusiasts make the journey across the Solent.