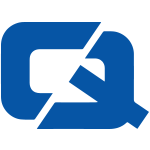 Demand for motorbike insurance could be set to increase, as many car drivers are considering swapping four wheels for two.
A study by the Post Office found that nearly one in three believe getting rid of their cars in favour of mopeds or motorcycles could be a good way of saving money.
Meanwhile, a similar proportion said using a smaller vehicle could make it easier to get from one place to another.
Richard Pennant-Jones, head of general insurance at the Post Office, commented: "Using mopeds or motorcycles over the spring and summer can help reduce day-to-day transport and running costs."
He added that motorbike insurance can be significantly cheaper than cover policies for cars and other vehicles.
This comes after the Motor Cycle Industry Association reported an increase in motorbike, scooter and moped registrations last year.
The organisation attributed this to the growing realisation that owning two-wheel vehicles can be a low-cost alternative to having a car.
Visit the #1 Motorbike Insurance page