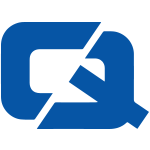 A motorcycle news site is reporting actor and celebrity biker Charley Boorman could sign up to a limited edition run of British-made machines.
Visordown says the star of the BBC's Long Way Round and Long Way Down may help produce a selection of bare-metal choppers with Norwich firm Hawg Haven.
Hawg Haven has already built an "old skool bobber" for the actor and bosses have apparently revealed more could be on the way in a development of possible interest to motorcycle insurance customers.
Quoted on Visordown one of the company's directors Jon Quantrell said: "His bike had to have a rusty, bare metal look. It will take six months to build and we will present it to Charley in London in October."
He reportedly added a run of ten Charley Boorman signature bikes could soon follow.
Mr Boorman and Hawg Haven first came across each other at a 2006 show and talks on the possibility of a custom bike followed.
The firm started out in 2002 and was founded by two men keen on running an after-market Harley Davidson bike shop.