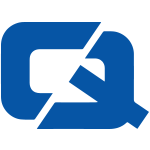 The Driving Standards Agency (DSA) has proposed new motorbike testing measures after research showed motorcyclists to be the most vulnerable on the road.
A two-part modular test has been suggested as an alternative to the existing single-event test.
Module one would comprise manoeuvre exercises and an assessment of the learner's ability to control the machine, while module two would assess interaction with other motorists, together with an eyesight test.
DSA chief executive Rosemary Thew said: "Statistics show that motorcyclists are the most vulnerable road users – they make up just one per cent of road traffic but account for 20 per cent of road deaths."
The motorbike industry and riders themselves have been asked to express their views during a six-week consultation period before final decisions on the proposals are made.
Meanwhile, police in Devon have expressed concern about the number of young moped riders driving unworthy vehicles on the road.
Problems such as defective lights, illegal tyres and faulty brakes could result in a serious accident, police have warned.
Visit the #1 Motorbike Insurance page