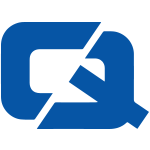 Motorbike insurance customers have been warned that GPS systems may not be enough to help recover stolen vehicles.
UK-based stolen vehicle recovery service Tracker has revealed that a new theft technique called jamming is being embraced by criminals across the country.
Using this method thieves can block the satellite signal to the GPS receiver making it impossible for experts to track a stolen vehicle.
Mark Walls of Tracker said: "Jammers are frighteningly easy to build using publicly available information and basic components and are cheap to buy from numerous sites on the internet."
However, head of the Vehicle Crime Intelligence Service Paul Lambotte said when thieves take further steps to facilitate crime via technology, chances of detecting them increase.
Tracker warned motorbike insurance customers last week that they must exercise extra vigilance against theft as the nights grow increasingly darker.
The company's managing director Bill Raynal suggested motorcyclists park their vehicles in a well-lit area or in view of a CCTV camera if a garage is not available.