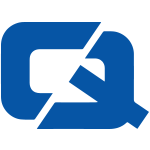 Honda is holding a celebration of its many bikes and cars at this year's Excel Motor Show in London (July 23rd to August 3rd).
Bikes on display will include the Montessa 4RT, Honda's current trials bike, the classic Honda Fireblade, the Honda Goldwing and its best-selling scooter the Lead 110.
People looking to take out motorbike insurance might be interested to learn that Honda's new CBR1000RR Fireblade, the 1000cc sports racing bike, will also be on display at the event.
Honda will also be debuting DN-01, its new transmission system, which is due to be launched in the UK this August.
Each of the performances will last for twenty minutes and then the bikes will be on display to the general public.
Performances are scheduled to take place at 11:00, 13:00, 15:00 and 16:30 BST each day.
The company is also a manufacturer of cars and its ranges include the Honda, Saloon, Tourer, the Civic three-door, five-door and hybrid and the Honda Jazz.