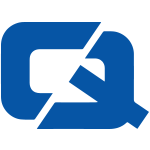 Motorcycle fans will get a feast for the senses at the upcoming British International Motorshow thanks to a spectacular display by Honda.
The bike firm has revealed further details of its takeover at the open air live action arena at ExCeL, London, which is hosting the event, renaming it 'Dreamscape' for the whole of the July 23rd to August 3rd exhibition.
Honda motorcycles past and present will feature at the arena alongside a cast of actors, drivers and riders showcasing over 40 different products from Honda's history.
Honda said: "Showgoers will also be able to experience Honda's latest TV advert, Jump, in a vertical skydive simulator which will be located between the main hall and the Dreamscape arena on the east side of ExCeL."
Motorcycles featuring at the event include a 1968 model of the world's best selling motorcycle, the Cub 90, and the DN-01, due to be launched in the UK in August and described as featuring "peerless performance".
Riders interested in buying the DN-01 could take a peak at the new model at the show and go online to get a good deal on a motorcycle insurance policy if they decide to buy one in August.