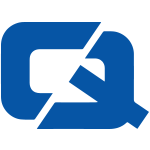 An eagerly-awaited Honda motorcycle has now been unleashed on British showrooms a year after it was first unveiled to the public.
The CB1000R performance bike first had its wraps taken off at the 2007 Milan Motorcycle Show and was made available for media test drives in April.
Honda's main selling point for the model is a new version of the popular 2007 Honda Fireblade 998cc engine, tuned for greater torque.
Honda said: "Whilst the CB1000R is an awesome machine as standard, it can be further enhanced and personalised with a range of Honda genuine accessories designed specifically for this model."
Optional extras include an alcantara seat and pillion seat kits plus a 3D logo set to add to the bike's head-turning potential.
Officials from Honda said customer interest in the model has been "incredible", adding media reports had already proved it would not disappoint on the open road.
The firm has developed a section of its website to act as a dealer locator facility, with the internet a possible method for riders looking for motorcycle insurance policies.
This year Honda has also developed a 2008 CRF450R, a model popular with motocross, flattrack and Supermoto riders around the world.