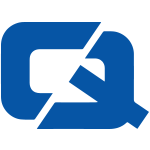 A further 31 motorbikes could be crushed after police ran a stop check campaign, motorcycle insurance customers could be interested to know.
Nottinghamshire police carried out more than 20 rural and urban enforcement days last month as part of operation Retina.
A total of 12 bikes were seized and their riders given immediate fixed penalty notices because they could not provide insurance or licence details and 19 more were impounded without notices being issued.
All face being crushed unless the owners are now able to produce licence, tax and insurance details.
Head of roads policing chief inspector Andy Charlton said: "Alongside the enforcement element, the campaign also aimed to inform bikers of good riding practice and tell them about motorcycle development courses," according to the Nottingham police website.
Legislation passed in 2002 allows police to seize and crush vehicles used unsafely on public or private roads.
The Nottinghamshire operation also saw 469 riders stopped in total so officers could give advice and make checks.
Riders using their machines without motorcycle insurance face falling foul of such operations, clocking up points and fines alongside the risk of their wheels being impounded and destroyed.