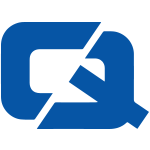 Motorcycle helmets will now undergo stricter safety tests after the launch of a new scheme by the Department for Transport.
In news that may be of interest to holders of motorcycle insurance, the Safety Helmet Assessment and Rating Programme – or Sharp – has been introduced to improve manufacturing standards.
Jim Fitzpatrick, the road safety minister, said that motorcyclists are among the most vulnerable groups of road users and labelled the ratings scheme as a "vital step forward".
"They [motorcyclists] account for just one per cent of all road traffic, but for 20 per cent of all those killed or seriously injured," he said.
According to the department's estimates, Sharp could reduce the number of deaths among motorcyclists by 50 a year.
The announcement follows the introduction of new laser gun technology by police in Seaford to gauge the speed of passing traffic.
Motorcycle insurance holders in Kent may already be aware of the speed detection tactic.