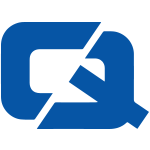 More Britons may be in need of motorcycle insurance since the number of bikers in the UK grew by more than eight per cent last year.
Figures from the Motor Cycle Industry Association (MCIA) have highlighted a rise in bike registrations of 8.6 per cent during 2007, equating to 144,583 vehicles.
Craig Carey-Clinch, director of public affairs at the MCIA, commented: "This is a great result for the motorcycle industry despite rising interest rates, falling house prices, record oil prices, the credit crunch and even poor weather."
According to Mr Carey-Clinch, reasons for this growth could be the attractiveness of the vehicles as providing lower costs than cars and not incurring as many parking and congestion problems.
Low-powered models with an output of between 51cc and 125cc took the main share of the market, the results show.
Meawhile, police have said that some bikers are using illegal registration plates to evade punishment for speeding, the East Anglian Daily Times reports.